Decision Workflow
Automate
Fraud and Credit

Decisions with over 10,000 data points

Streamline the real-time decision to fend off the fraudsters and approve only the credit worthy customers.
Unify frauds and financial data into one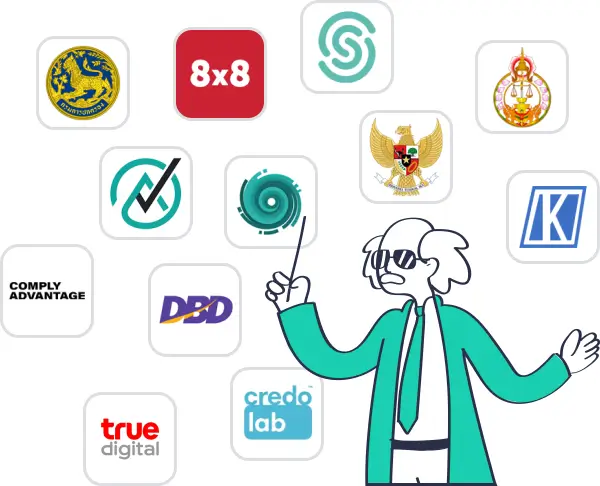 Orchestrate global and local data services
Enhance fraud & risk detection by connecting to trusted local data in Southeast Asia.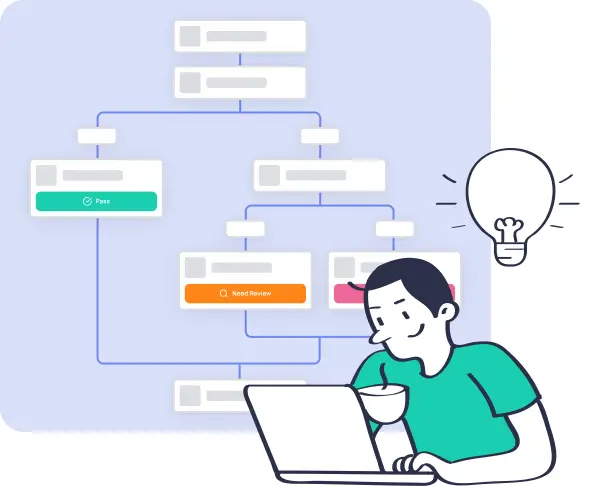 React to fraud and credit default in a few clicks
Business risks always change over time. Adapt your fraud and risk strategy without burdening engineering resources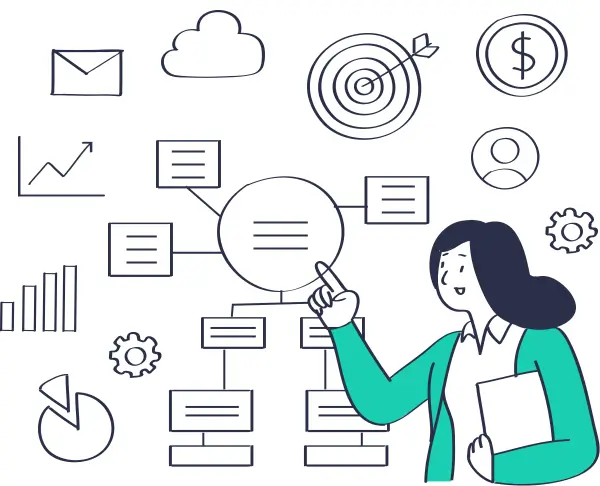 Over 10K aggregated data points
Save time on feature aggregation with our commonly used fraud and financial rules.
Establish data connections on the fly
We've done all the hassles, partnering with various fraud and third party data service providers so you don't need to. Enable connections and define the right input values to get the validation results.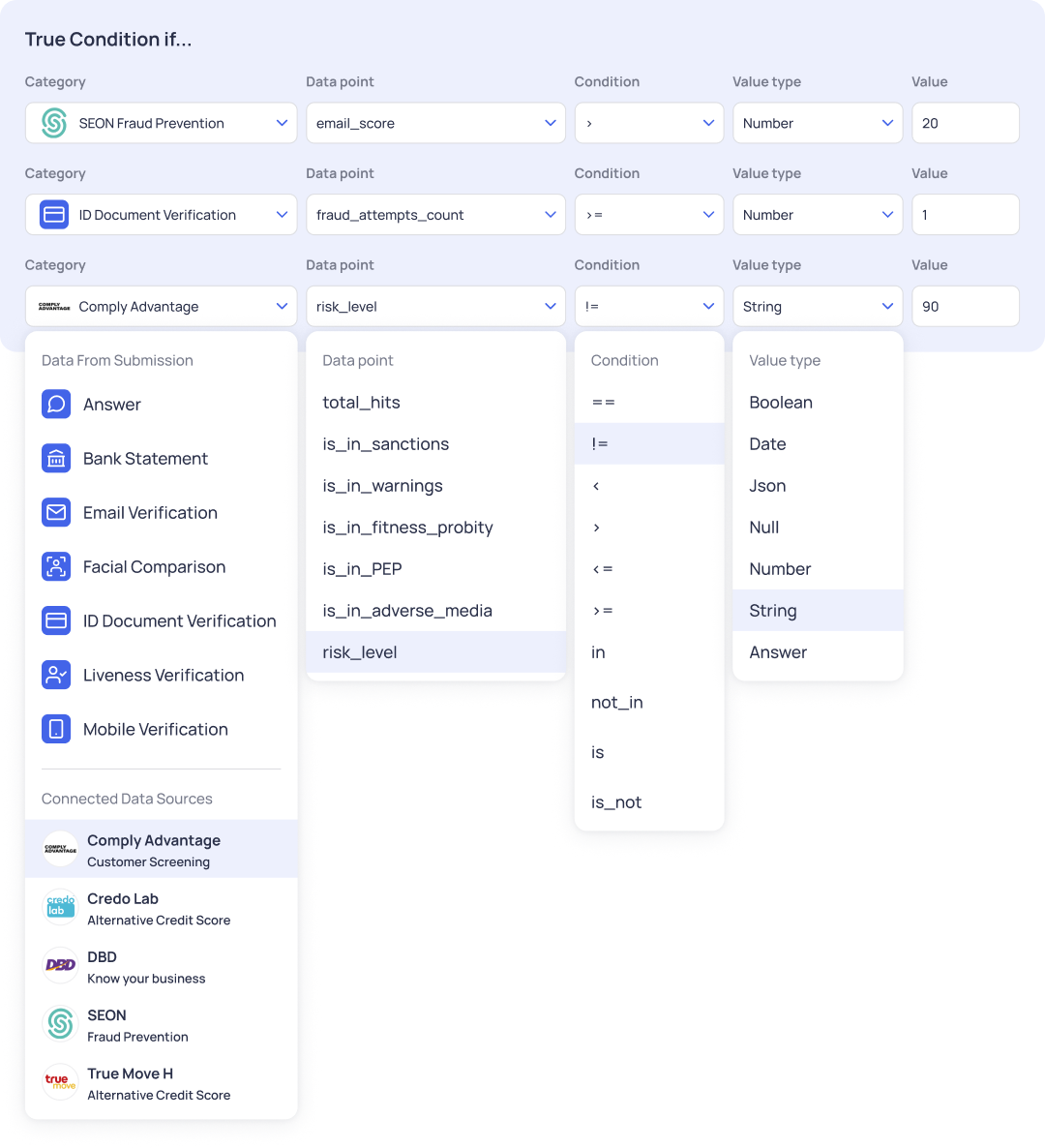 Trigger the micro decisions at any risky points
Validate user information at any point of the journey : before user verification, after verification, and during the verification. These are all done through simple UI.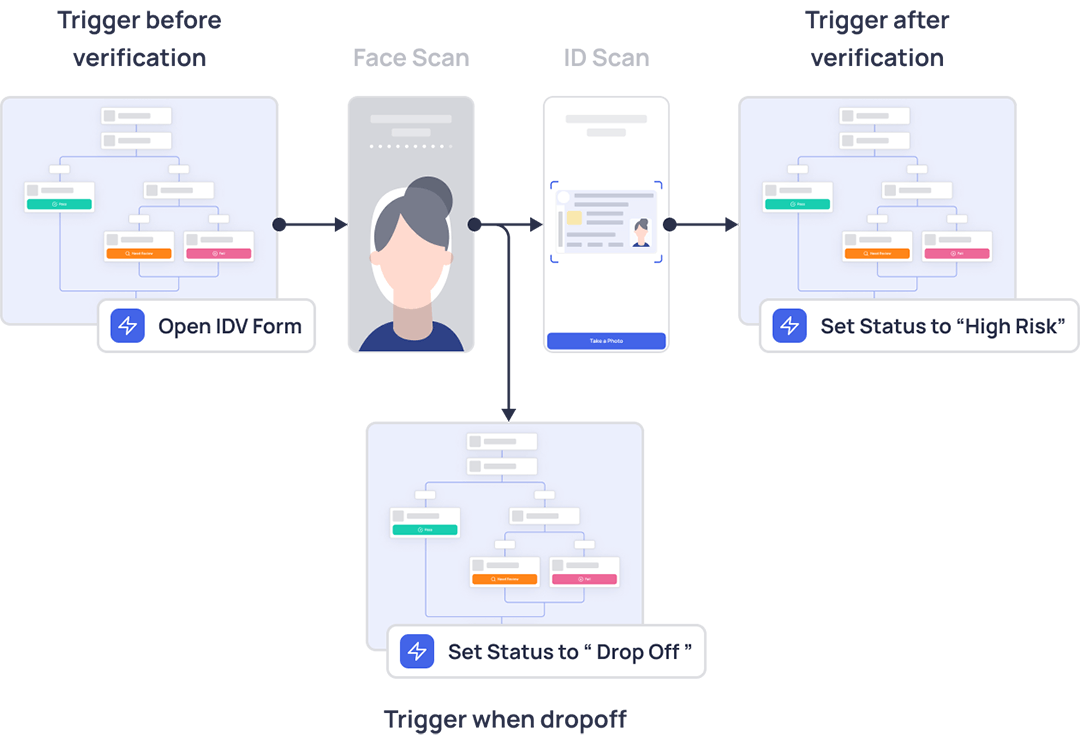 Comprehensive decision outcomes
Classify onboarded users in your business language. Tag the decision status of each user automatically with adaptable rule sets.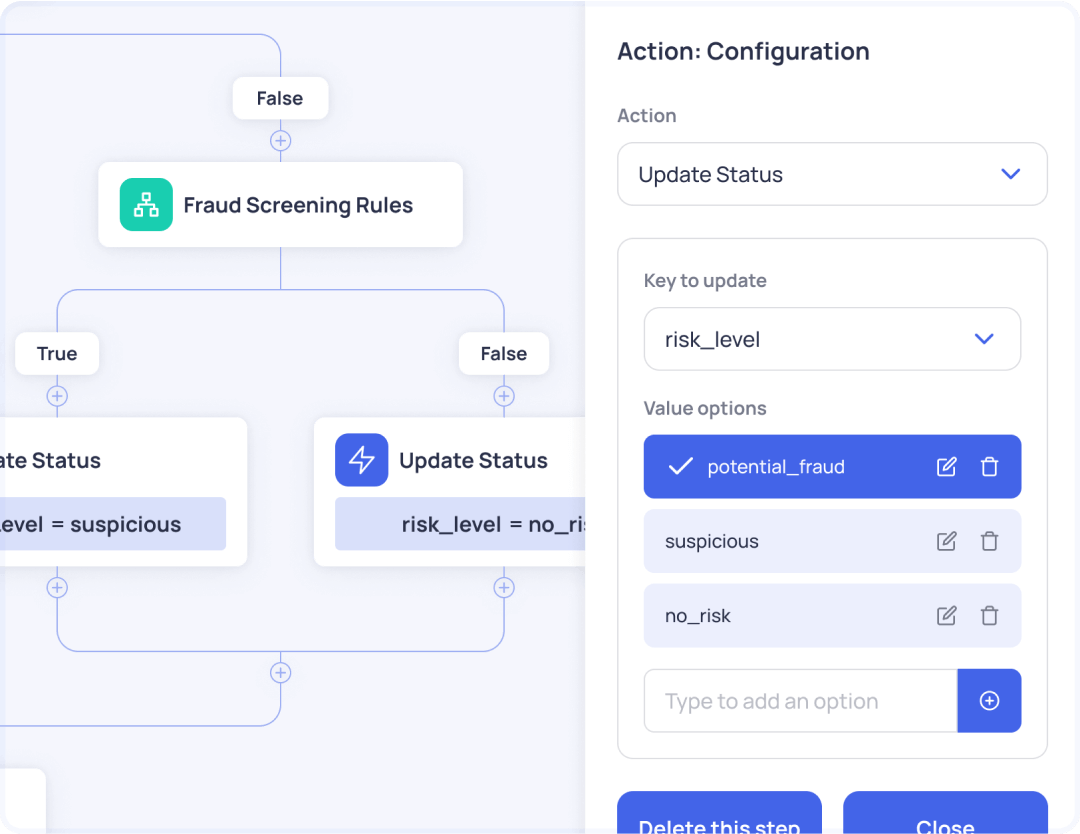 Take the right action after the right decision
No-code Decision Workflow allows you to automate the next action based on various decision outcomes.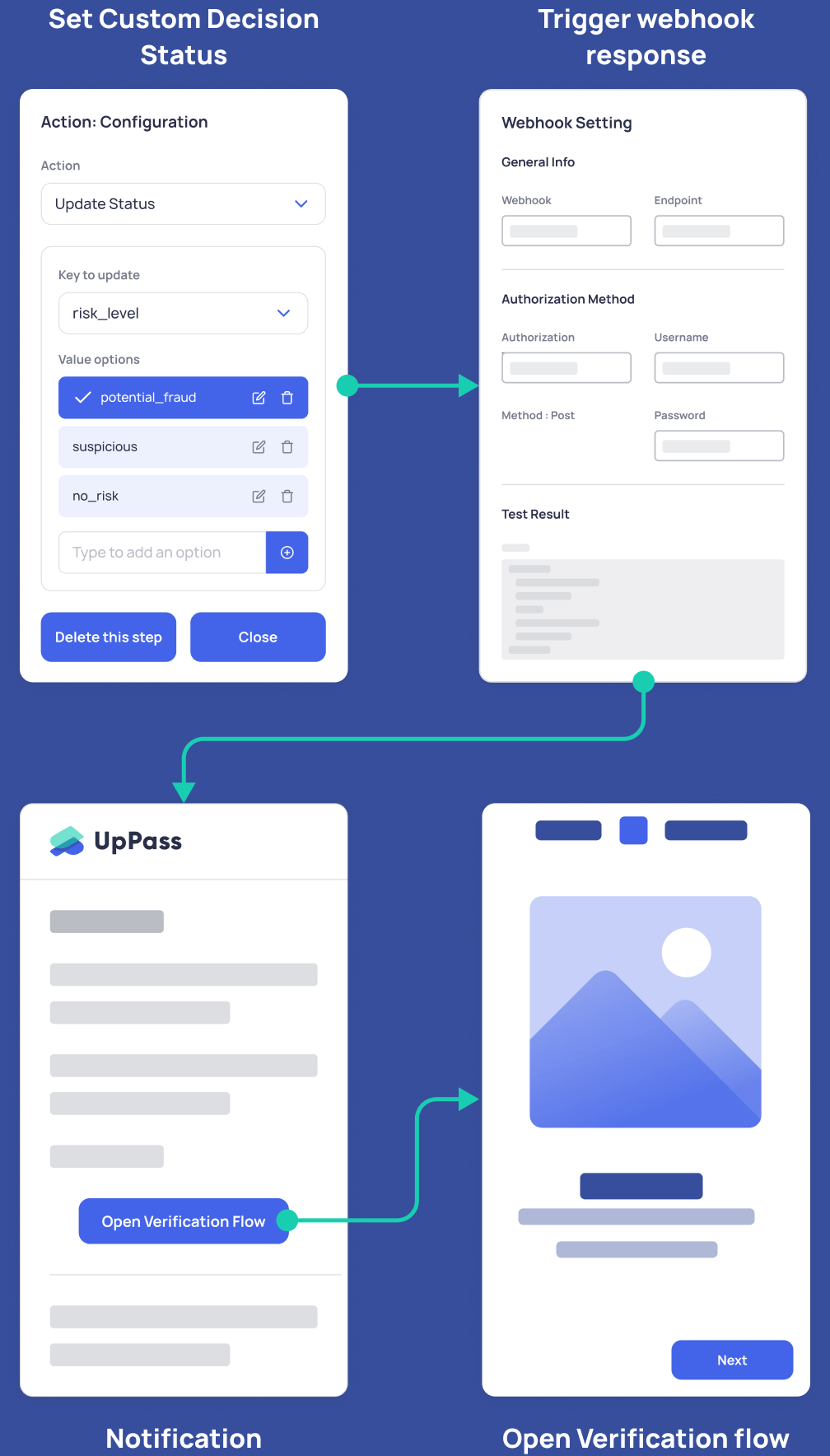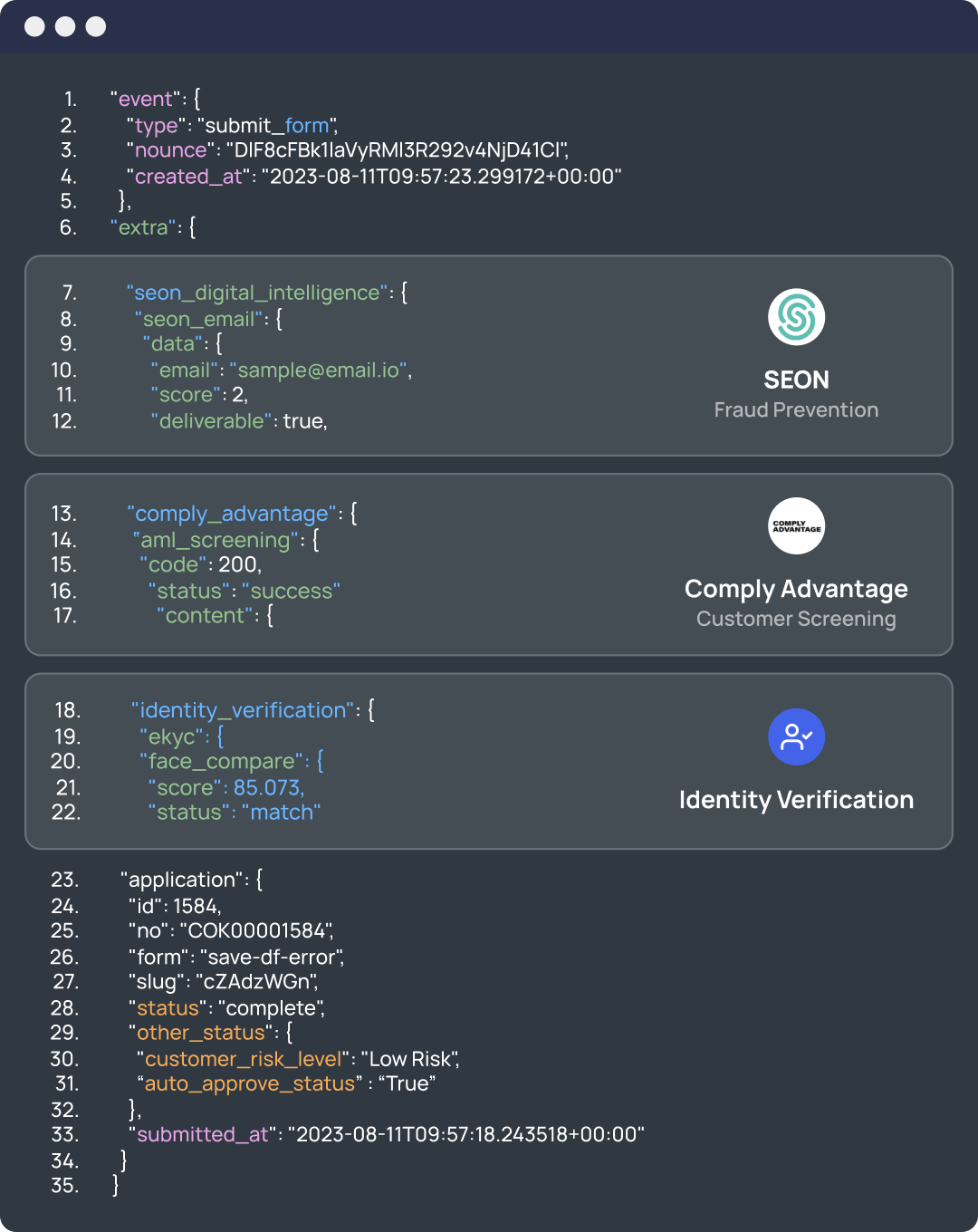 Get all the data from one vendor
All raw data from connected third party services flows back to you along with data points, custom decision status, image URL, and answers in the verification flow.
---
Integrate with your fraud and financial platform
UpPass partners with various case management and collaboration tools, underwriting and loan management systems in modern finance.